Presenting my ANZAC Day image. I was not going to create anything this year but got inspired last week by a display of (coloured) T-Shirts in a store window on my morning walk.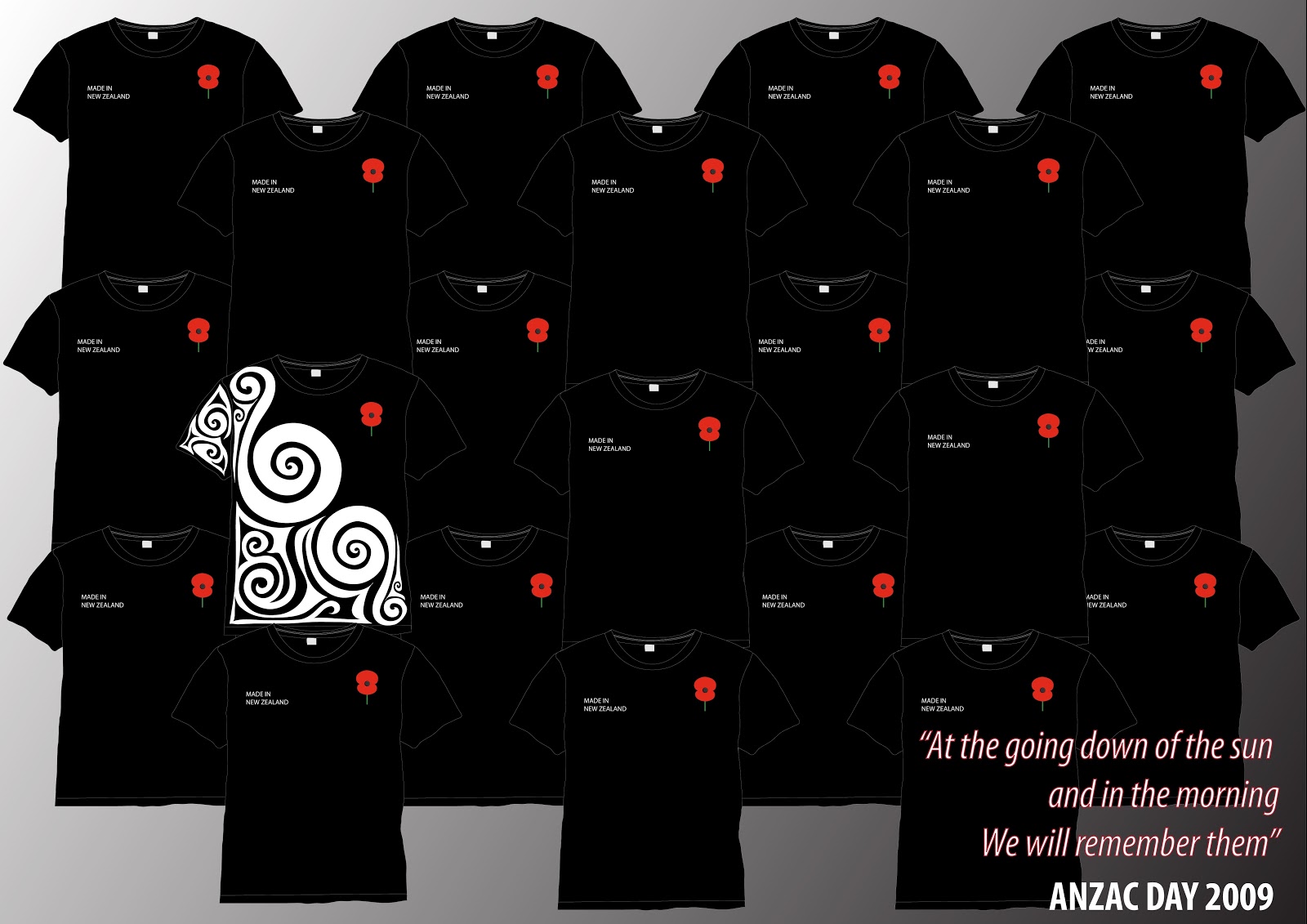 The white text on the T-Shirts says "Made in New Zealand".
Today's Gratitude Item: Remembering to blog my ANZAC image today. Forgetting would have been deeply ironic and most annoying. Even better, it looks like the rain forecast for tomorrow won't eventuate which means people going to ANZAC ceremonies won't get soggy.